Held the ceremony of the first PV energy storage products delivery to Sri Lanka
Issuing time:2019-12-20 19:27
On December 20th, 2019, under the careand leadership of Shenzhen City Government and Guangming District Government, RePowersuccessfully signed the "the Belt and Road -Sri Lanka new energyproject" with Sri Lanka .This project will undertake the integrated energystorage construction of PV energy storage and charging of Sri Lanka smart homes.The signing of the project strengthened the economic construction of the Beltand Road initiative and opened a new situation of smart home and smart city inSri Lanka。
Strategiccooperation signing-delivery launch ceremony
The signing ceremony was attended bythe special envoy of the Sri Lankapresident , the Sri Lankanational power projectmanager and the Sri LankaFinance and Economics Committeesenior senior advisor ,and also the leaders of Shenzhen CityGovernment, Guangming District Government,Guangming District Science and Technology Innovation Bureau, Guangming DistrictIndustry and Information Bureau, Guangming UrbanDstrict Office, Guangming UrbanDistrictEnterprise Service Center, and Guangming District Baihua community. With thewitness of leaders at all levels of Shenzhen CityGovernment, RePower'siintelligent householdPV energy storage system made a substantial step towardsglobalization.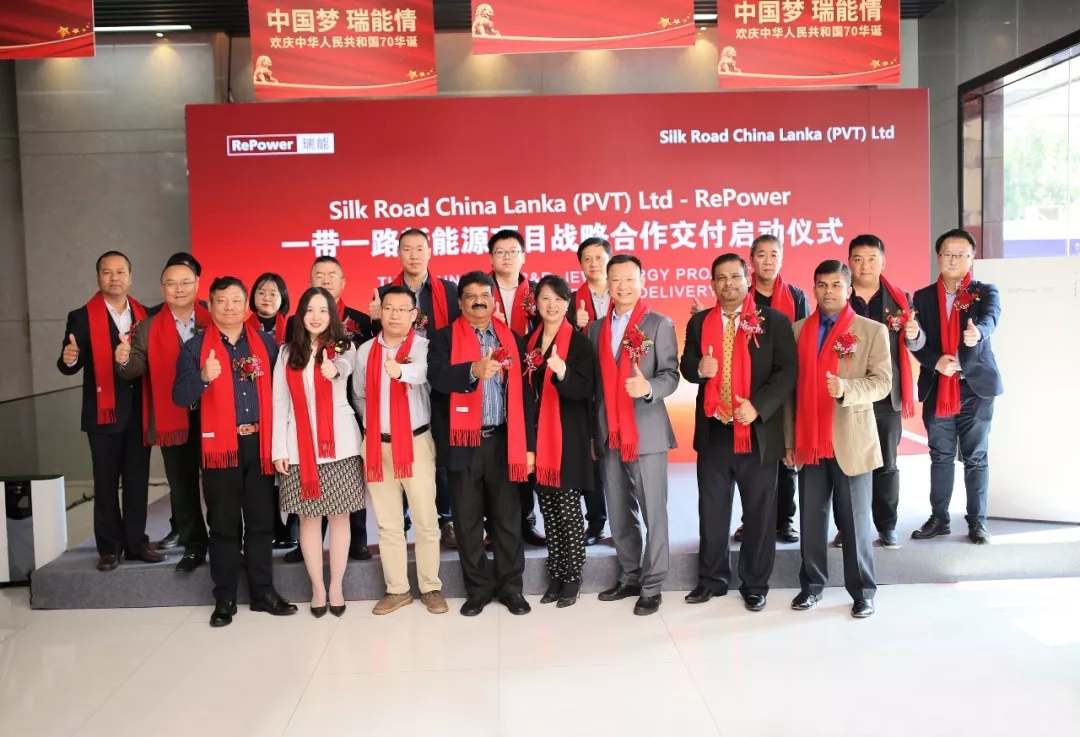 Signing ceremony site
Under the leadership of the GuangmingDistrictGovernment, responsing to the important strategy of the Belt and Roadinitiative ,RePowertakes the core advantages of itself, and upholds theprinciple of "Belt and Road "to consultate, to share and to jointconstruction with Sri Lanka together, which helps to develop the new energy industryof China and Sri Lanka.
RePower has been focusing onbattery safety testing technology and bidirectionalenergyconversion technologyfor 16 years, with the profound technology accumulation. The green smart householdenergy storage system can provide for Sri Lanka with the green, safe, efficientand energy-saving energy management and utilization system, which isintegrating the PV power generation, battery energy storage, energy managementand data management control. This can save the electricity consumption forfamilies and ensure the stability and sustainability of the electricity consumption.
all-in-onesolution of PV energy storage
In the future, wewon't forget toremaining true to our original aspiration and forge ahead. Following the goverment's"Beltand Road" initiative, we will contribute to China's new energy industry globalizationand global green energy construction and realize the dream of "greentech, better life".